Add charts to
Analyze all your Intercom data from a single dashboard!
Connect AddCharts with your Intercom account
Live Intercom analytics
See how your tags & segments change over time!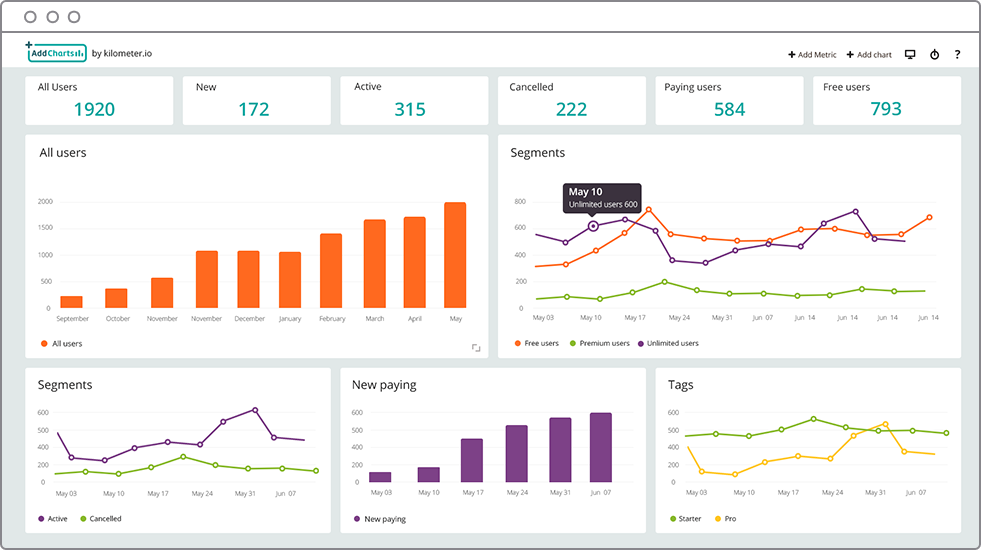 Frequently Asked Questions
Who can use this tool?
This tool is now exclusively available for Intercom users.

What's the catch?
No catch! AddCharts is currently in the beta stage, that's why it's 100% free.
How do I get started?
All you need to do is click the connect with intercom button and right away your AddCharts dashboard will be synced with your Intercom account.
What can I do in my dashboard?
You can view all your Intercom data, add and remove graphs & metrics, compare tags and segments and much more!